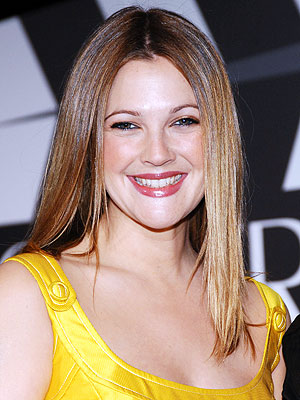 Drew Barrymore simply glowed on the red carpet with two tone tresses that were supremely polished. The actress paired her locks with rosy red lips and cheeks.
Drew rocked a juicy Jil Sander dress that was perfect for the occassion.
Apparently Drew Barrymore has decided to upgrade from her four-bedroom house in the Hollywood Hills. Our friends over at celebrity real estate news spot Realestalker report that Barrymore, who has lived in the Hills for nearly a decade, just bought a 6,000-square-foot mansion in Montecito, one of California's most beautiful areas.
Popular Hollywood divas stepped out for attending Covergirl Cosmetic's 50th Anniversary Party in West Hollywood, California. Hot and sexy models, singers and actors stopped by at Covergirl after the 2011 People's Choice Awards.
Hollywood stars including Taylor Swift, Sofia Vergara, Drew Barrymore, Kendra Wilkinson, Brittany Snow and many more rocked the red carpet in stunning designers outfits and luxurious jewelry, and again showed off their top looks.